Irene in the Mae Commercial !
Posted on December 31st, 2014 by Stronczak
Irene Is in the new Commercial by Mae !
A Fantastic Product !
85% of menopausal women suffer from vaginal dryness.
Mae by Damiva is a 100% natural vaginal suppository that contains only 5 plant ingredients and is formulated for your long-term vaginal health.
Mae is recommended by leading physicians, pharmacists, and menopause practitioners. The five ingredients in Mae are formulated into ovules that are highly emollient and pH balanced. Includes:
Hear Irene on the radio Every Sunday 10am -12pm
Posted on December 30th, 2014 by Stronczak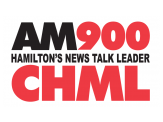 Hear Irene every Sunday on the radio with Jamie West !!   10:00am to 12:00am
Listen !!  October 26th / 2014
Listen !!  November 9th / 2014
Listen !!  November 16th / 2014